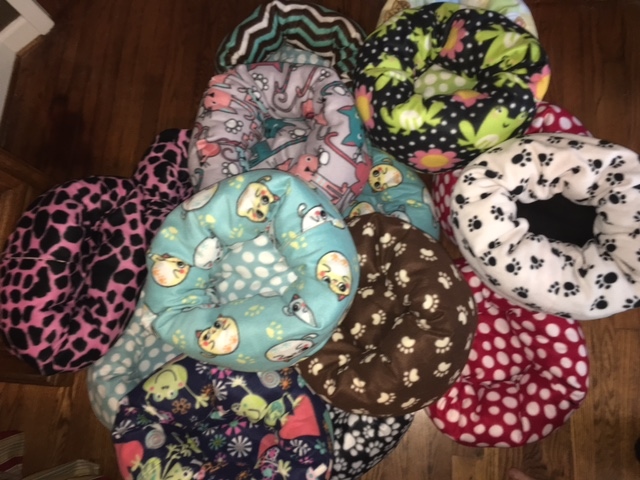 We believe that every critter needs a cozy place to snuggle. Our Kozy Kritter beds are just the spot for that special pet. Our beds are made of polar fleece and come in a variety of patterns. If you need a special size, just let us know and we'd be happy to fit your pet with a bed just it's size.
Our standard size kozy bed fits the average cat just purrfect. They are also great for small dogs as well. The larger size kozy beds are great for multi-cat households whose cats like to sleep together or for larger size cats or medium size dogs.
Our beds are deep, warm and cozy and are very easy to care for. You can toss them in the washing machine then put them in the dryer and they come out all fluffed up and looking like new. They wear very well and are quite durable. A zipper is sewn into the side so that if your four legged friend prefers a less fluffy bed, you can take some of the stuffing out.
I usually keep a good stock of beds on hand....just contact me for availability or grab one when you come to pick up your kitten! :)